CATERING, SERVICES & ACTIVITIES
For more information, call or mail with Henri Koerhuis: Mobile: +31612999308, Mail: hkoerhuis@cs.com
Catering
Podere Tina is equipped with the best possible kitchen tools for you to make your own food. Our italian friends Marisa and Simonetta can also, in consultation with our guests, provide classic Tuscan dishes, but they are really specialized in lovely fresh pizza from the wood-burn pizza oven and barbecue.
Recently, also partner Sabrina is active in the kitchen. And here she explains briefly in which way:
"Inspired by ongoing cooking classes "Alimentation Vive" by Pol Grégoire and a running course "Conseiller en Nutrition et Nutrithérapie" at Cerden in Brussels, I like to create a dish which keeps us in shape. 
For the dishes which I prepare at Podere Tina, I use fresh vegetables of the season. I like to give raw food a place in my kitchen and furthermore, I cook vegetables by means of steamings. Fish and meat are also steamed, or prepared at low temperatures in the oven. I also consider nutrients, where I, for example, rather not combine protiens and carbohydrates within one and the same dish. If vegetarian dishes are wished, I can make use of dried legumes (grains are also possible) which are widely available in the region. I can prepare and cook my meals in consultation with our guests."
Wine tasting
Henri Koerhuis has a lovely wine chart from Tuscany of which a lot of are for sale in the cantina. If the guests would like to have a wine tasting, he is more than happy to help out. He has twenty years of experience with importing Tuscan wines to the Netherlands and Belgium and maintains personal relations with famous winemakers in Tuscany. His passion for wine makes that he happily does winetastings for guests on request.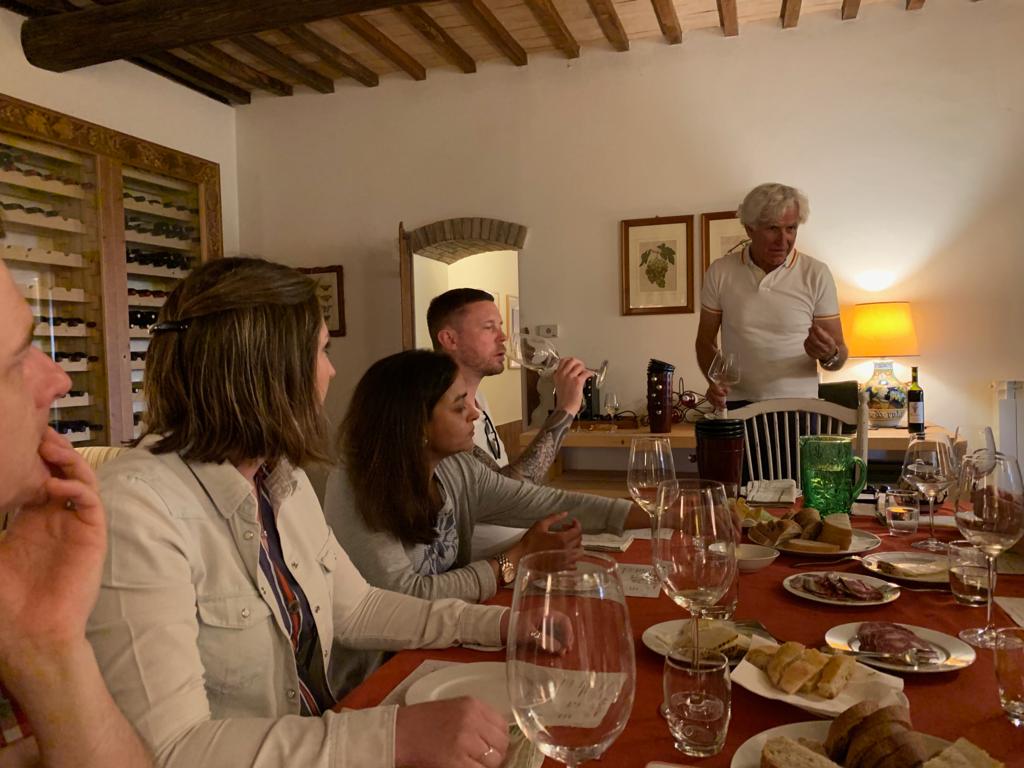 Groceries service
if you would like to cook yourself but you do not want to do the necessary groceries you can hand that task over to us for a small payment.
Vegetable garden, olive yard and wine yard
You can get fresh vegetables for free in our vegetable garden and you can taste our olive oil and wine from our gardens. Sabrina's meals involving vegetable are also coming from this vegetable garden.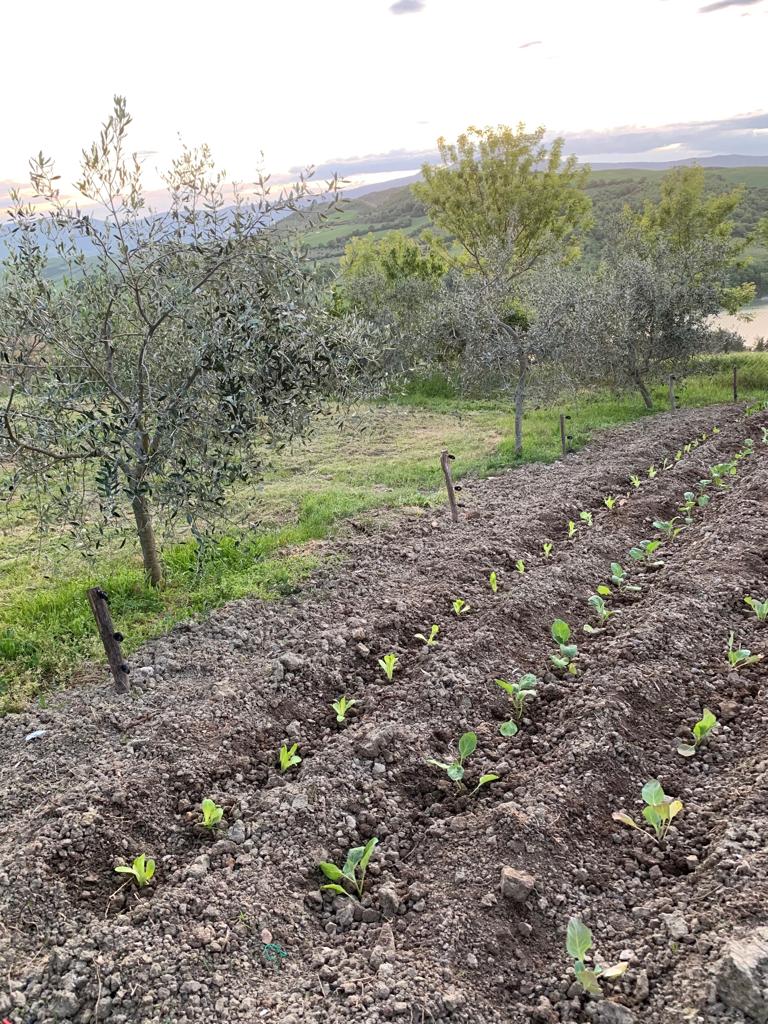 Weddings and parties
The owner has experience in organising weddings and parties on the estate with help of the restaurant La Parolina. Meanwhile, Italian, Russian and Dutch couples have given eachother the yes-word at Podere Tina.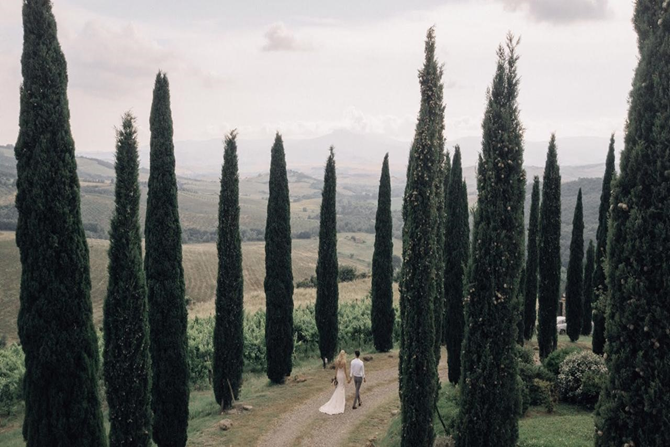 Seminars and retraites
Several seminars, brainstorm sessions or retraites have been organised at Podere Tina. Owner Henri Koerhuis with a diverse managing and directional background is capable of advising you with this.
Skiing and hunting
A thirty minute drive away from Podere Tina lays Monte Amiata where you can ski in the winter. Also, from september on there is the possibility to hunt around the estate. In the environment of Podere Tina there is the possibility to hunt from September on, and guests can also participate or watch the hunting go down. Regarding the participants, the guests need to have a hunting license, and we can arange the legal administration to participate.