Podere Tina, a second home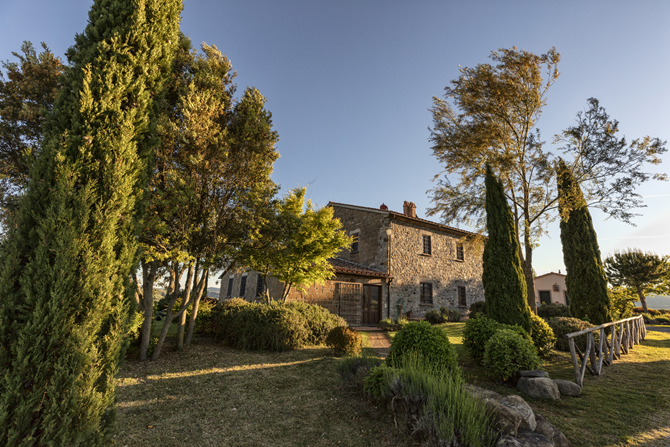 Going on holiday is an opportunity to leave your familiar home and to recharge your batteries. Even so, being in a comfortable home helps you to relax fully. And Podere Tina offers you precisely that. In no time at all, it will be your basis from which you can explore a stunning region and teach yourself the art of the dolce far niente? Of course you can stay in touch with the rest of the world through free wireless internet
Podere Tina marries antique with modern. Wherever possible, traditional building methods and local materials were used for the restoration: terracotta floors, wooden ceiling beams, whitewashed plastered walls and some antique detailing.
The quest for historical authenticity in no way confines comfort and tasteful luxury. This is apparent in the furnishing of all our apartments, which are fitted with central heating and have facilities for telephone, fax and the Internet. They are also equipped with a stereo, video and satellite television.
The farm comprises two separate luxury apartments: Tinaia (350 m2) on the ground floor, with a wine room (Cantina) and veranda (Portico) and Pergola (220 m2) on the top floor. The stable has been converted into the small apartment Vignaiola (100 m2), and can be extended with a bedroom due to the adjoining multi-use space. Special facilities make this room suitable for people with disabilities.