A green oasis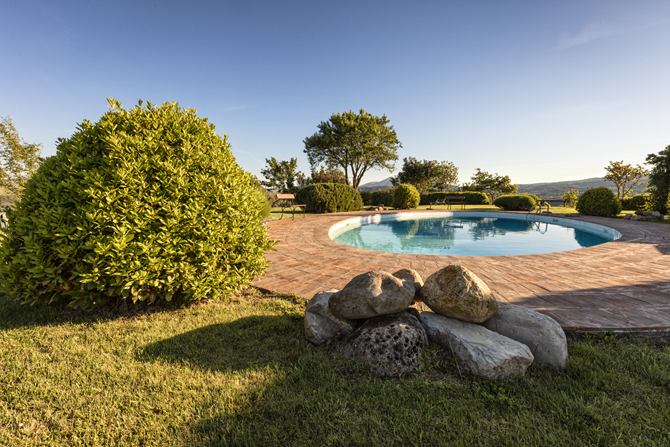 Open-air swimming is a wonderful experience, especially when you get the feeling that you are swimming in the surrounding landscape beneath a Tuscan sky. The oval, 7 metre by 15 metre pool has stairs on one side, with the bottom sloping off to a depth of 2.5 metres. There is a open shower next to the pool. The wide, stone terrace around the pool is ideal for sunbathing on the luxury sunbeds with soft cushions. 
And when the sun gets too hot, you can linger in the shade of the pergola, with a cool drink from the small bar, or a snack from the grill barbecue. At night, the swimming pool is atmospherically lit.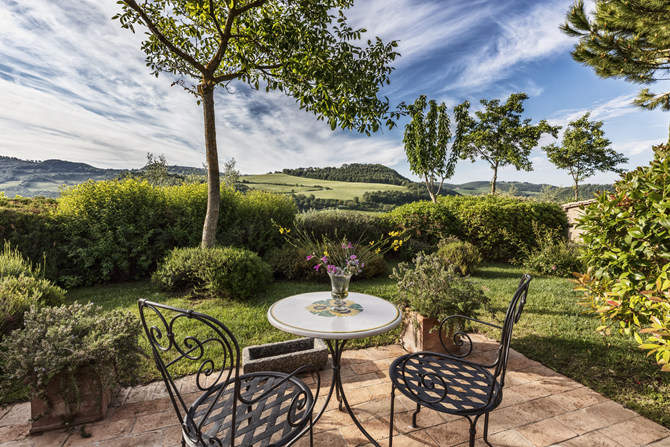 Depending on the weather, the pool is open from the middle of May to the first week of October.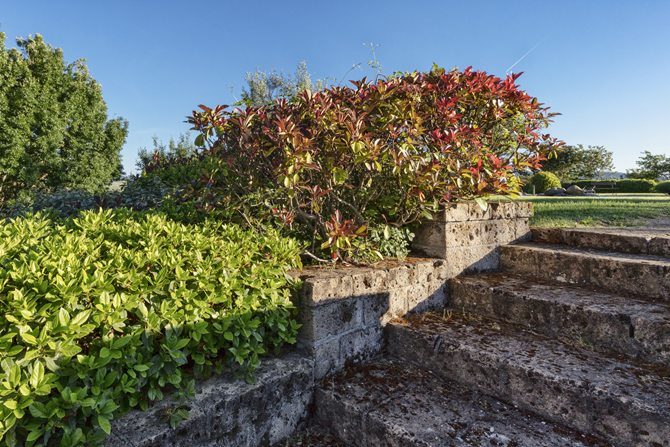 The garden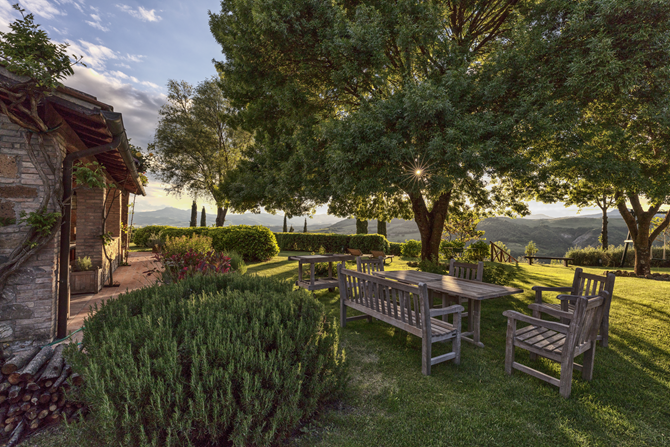 La Tina covers an area of approximately 1.5 hectares. The natural surroundings are an oasis of rest. The hill is planted with young cherry trees and the driveway is lined with typical Tuscan cypresses.  
The farm is surrounded by a garden with a watering system, lawns and a small, young olive orchard. The pozzo, the old natural rain water reservoir next to the house, is now a swimming pool for a refreshing dip, a great place to relax.
Along the path around the pozzo is a terrace with a view of the hills and the lake. When night falls, the garden can be illuminated.
Children can play to their hearts' ontent in the sand pit and on the swing.