A place full of character
Kitchen
The kitchen is equipped with an electric oven, a gas stove, a fridge with freezer, a microwave and a dishwasher. A mixer, toaster, juicer and coffee machine are also present. The dining table seats four.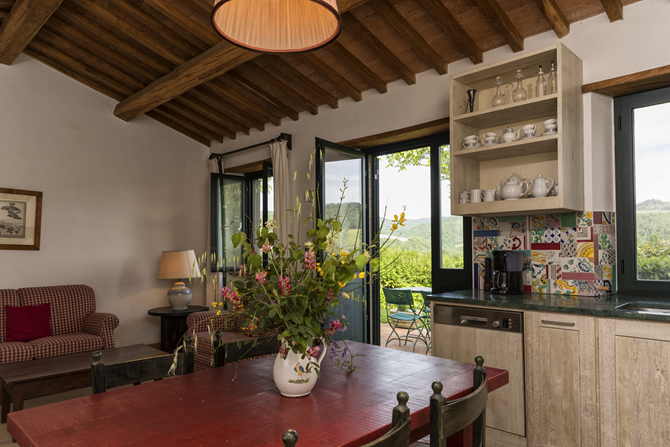 Living room
The living room with fireplace has room for up to four people plus one infant or toddler. Satellite TV with video, a stereo and Internet access provide plenty of distraction. A carrycot, high chair and infant bath are provided. The living room leads into the kitchen.
The bathrooms
Multifuntionel space
Extension of the apartment is possible by making use of the multifunctionel space with it's own entrance. There is a bench which can be turned into a bed for two persons and there is an Internet connection. There is also a bathroom with a shower and toilet wich is also arranged for persons with a handicap.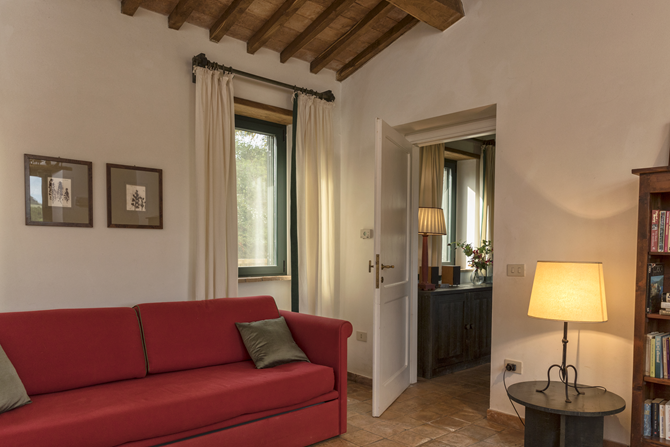 The vignaiolo, a former stable, is now a fine two or four person apartment. A herb garden decorates the main entrance, and on the side of the apartment is a terrace shaded by a pergola, offering a stunning view.