Practical information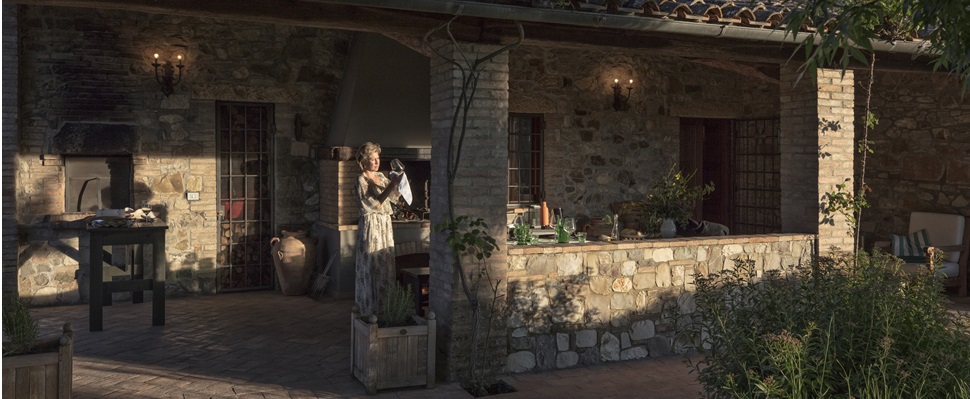 You can book La Tina in full or per apartment. 
Maximum number of guests:
- the entire villa: 14/15 guests (+ 3 infants/toddlers);
- the Pergola apartment (above): 5 people (+ 1 infant/toddler); 
- the Tinaia apartment (below): 5/6 people (+ 1 infant/toddler);
- the Vignaiolo apartment (stable): including the multi-use space Vignaiolo houses 4 people (+ 1 infant/toddler).
Swimming pool
The swimming pool is available from approximately 15 May to 15 October, depending on the weather.
Pets
Pets are not allowed. By exception in agreement with the owner only.
Separate arrangements
There are special rates for periods shorter than one week or longer than three weeks (and at Christmas and Easter).
Cancellation
We recommend that you take out cancellation insurance.
We charge a cancellation fee as a percentage of the rent:
- more than six weeks prior to the booked period: 20%;
- two to six weeks prior to the booked period: 50%;
- two weeks or less prior to the booked period: 100%;
Arrival and departure
Bookings for La Tina are weekly, starting at 4 pm on Saturday (arrival) until 10 am on Saturday (departure) to allow for cleaning.
Confirmation
When you book, you will receive a confirmation form, which you should sign and return to us. And we provide you with directions and the name of the hostess or another local contact.
Payment
After receipt of the confirmation form, you will transfer the total amount to the account number provided.